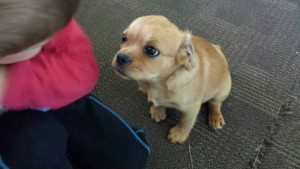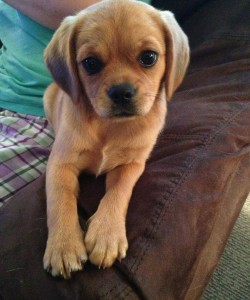 Meet Muffin!Muffin is 10 week old Puggle X. (Pug/Beagle – mom crossed with Pekingese X – Dad)
She had her first vaccines and was de-wormed Sunday, June 15th. And is starting kennel training. She will be spayed and receive her microchip at 6 months.
We are still learning about Muffin and her litter mates. We currently are accepting adoption applications, but she won't be available to go to her new home for about 2 weeks while we make sure she is fully healthy.
If you would like to apply to adopt Muffin, please email us at btprmb@gmail.com See More