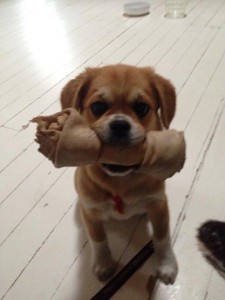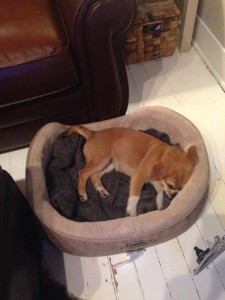 Edie is the little tomboy, trouble maker of the group!!
We promise to post more photos tomorrow!!
This little one has lots of pep in her step and was super silly in the waiting room at Southglen Veterinary Hospital today (June 15).
Edie is 10 week old Puggle X. (Pug/Beagle – mom crossed with Pekingese X – Dad)
She had her first vaccines and was de-wormed Sunday, June 15th. And is starting kennel training. She will be spayed and receive her microchip at 6 months.
We are still learning about Edie and her litter mates. We currently are accepting adoption applications, but she won't be available to go to her new home for about 2 weeks while we make sure she is fully healthy.
If you would like to apply to adopt Edie, please email us at btprmb@gmail.com