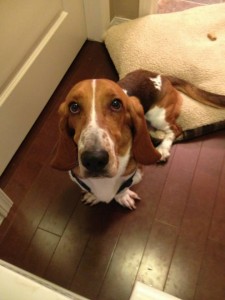 Meet Chance!
Chance was picked up as a stray in Winnipeg. He spent one night with the family that found him and was brought to Winnipeg Animal Services, just incase anyone was looking for him, that they could retrieve him from there.
After the required amount of days, Chance was released to our rescue as no one came to claim him.
Chance has already been to our vet clinic and had his exam. All his vaccines were updated and he was heartworm tested and started his heartworm medications.
Chance is scheduled for his neuter/microchip/tattoo in a few weeks, where he will also get his vaccine boosters.
We are taking some time to learn about Chance to help us select the best possible home for him.
If you are interested, please feel free to email us at btprmb@gmail.com.
Thanks. 🙂